Welcome to ePIXfab!
ePIXfab is a not-for-profit open alliance of academic and industrial organizations with a mission to promote silicon photonics science, technology and applications. Click HERE for more information about ePIXfab's mission and activities.
applied nanotools joins epixfab
ePIXfab welcomes Applied Nanotools Inc. as ePIXfab's first Canadian member. Applied Nanotools Inc. is an integrated photonics foundry offering the NanoSOI fabrication service for multi-project wafer (MPW) and dedicated custom runs.
Read More
VPi photonics releases vpi device design
VPIphotonics releases their new product VPIdeviceDesigner, that greatly extends the capabilities of VPImodeDesigner in a new direction of modeling photonic devices and a user-friendly object-oriented Python interface.
Read More
IPKISS Photonics Design Platform 3.5 released
With the IPKISS Photonics Design Platform 3.5, Luceda Photonics is bringing to you the new IPKISS AWG Designer. This module offers an improved integrated design environment to create manufacturable and PDK-validated arrayed waveguide gratings (AWGs) with a press-of-the-button flow, offering assistance and automation across all design stages.
Read More
#PTI+ aproved by the csic
The Spanish National Council CSIC has officially approved the interdisciplinary thematic platform #PTI+ last week with 147.5 €M. Within this context, The IMB-CNM, CSIC is involved in the Application of quantum technologies in the productive sector and the Platform for the Comprehensive Approach to Pandemics from R + D + I, as leading the quantic fabrication pillar Quantum Manufacturing.
national picap project launched in finland
VTT, Tampere university and six companies from Finland join forces in a Co-Innovation project  partly funded by Business Finland. This national research project aims to develop photonic integrated circuit technology for industrial applications. More details will soon be made available through a press release.
Rockley photonics merger with sc health
Rockley Photonics, a developer of integrated silicon photonic chips and modules, goes public via

SC Health

, a listed, special purpose acquisition company. Rockley's unique sensing platform enables continuous health and wellness monitoring of multiple biomarkers, paving the way for the next generation of consumer wearables and medical devices.
Read More
Research highlights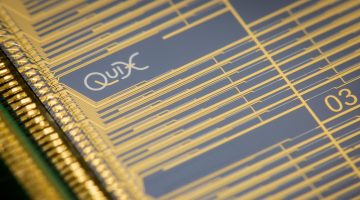 Qmode project
The Dutch companies QuiX and PHIX started a collaboration in the project Qmode to overcome the packaging challenges of connecting large-scale quantum photonic processors to the outside world.

Read More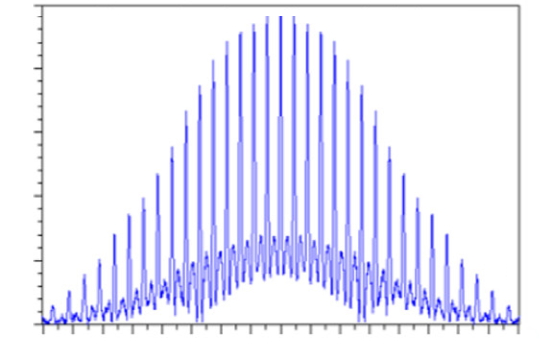 bright astronomy
Joint publication of Bright Photonics, Caltech, JPL and Macquarie University on Potential of commercial SiN MPW platforms for developing mid/high-resolution integrated photonic spectrographs for astronomy.

Read More
Ligentec in nature
The Nature article "Quantum circuits with many photons on a programmable nanophotonic chip" was recently published, outstanding the great work from Xanadu in optical quantum computing field using LIGENTEC chips.
Read More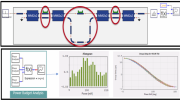 VPI PHOtONICS ON DESIGN PROCESS
Recent SPIE OPTO publication of VPIphotonics on a tolerance-aware schematic-driven PIC design framework addresses the need of open-access generic foundry photonics PDKs.


Read More
LIONIX IN LIFE SCIENCES
A rush of life science publications by LioniX International on silicon nitride in applications from biosensing to medical imaging, namely in cancer diagnostics with photonic biosensors and PIC based light engines.
Read More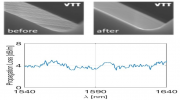 VTT ACHIEVES RECORD LOW LOSS 
VTT has demonstrated record low propagation losses of 4 dB/m in 3-μm thick SOI waveguides by applying a hydrogen annealing based sidewall smoothing process, that will be included in future MPW runs.
Read More
Ligentec testing webinar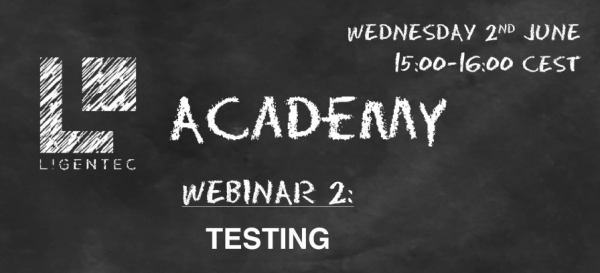 New LIGENTEC Academy webinar about Testing is taking place on the 2nd June at 15:00 CEST. By attending this 1-hour session, participants will gain an insight into testing and how it can be approached using integrated photonics. Participation is recommended for nanotechnology, optics and sensing enthusiasts, MSc/PhD candidates, postdocs and students.
Read More
silicon photonics summer school
14-18 June 2021, held online
ePIXfab's 6th edition of the school will be held ONLINE. As always, the school will offer basic to advanced tutorials and lecture topics ranging from state-of-the-art to emerging trends in silicon photonics.
Read More
Neuromorphic Photonics summer school
20-26 June 2021, Monte Bondone -Trento (Italy)
The international "Optoelectronics and Photonics Summer School - NMP2021" focuses on the emerging topic of Neuromorphic Photonics. The event aims at introducing students and post-docs with an optics background to the concepts of neuromorphic photonics.


Read More
VPI photonics pic training course
24-27 may 2021, held online
VPIphotonics is offering an online training course on "Automated Design of Photonic Integrated Circuits". The training of four days of 4-hour sessions aims to teach attendees how to set up a design simulation and evaluate the performance of circuits.
Read More
29-31 August 2021
ePIXfab, in collaboration with Zhejiang University, is organizing the China-Europe International Silicon Photonics Course and Symposium.
November 2021
ePIXfab and SiEPICfab are jointly organizing a workshop on laser integration in silicon photonics.
September 2021
ePIXfab is supporting the 4th edition of the silicon Photonics Design Course at Ghent University (Ghent, Belgium).


December 2021
ePIXfab, in collaboration with PIX4Life is organizing the 3rd intensive short course in silicon nitride integrated photonics.
OTHER ANNOUNCEMENTS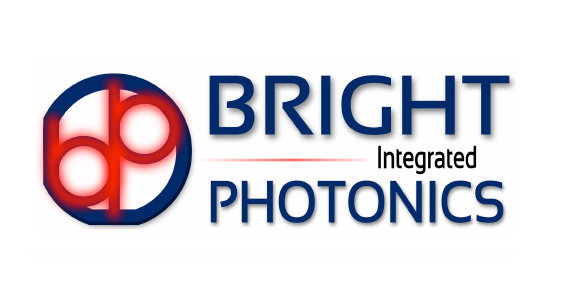 Bright career opportunities  
Bright Photonics
is looking for a motivated and talented Senior Photonics Engineer and Senior Photonics System & RF Engineer to grow their team, and to contribute to their commercial and R&D projects in photonic integration.
Read More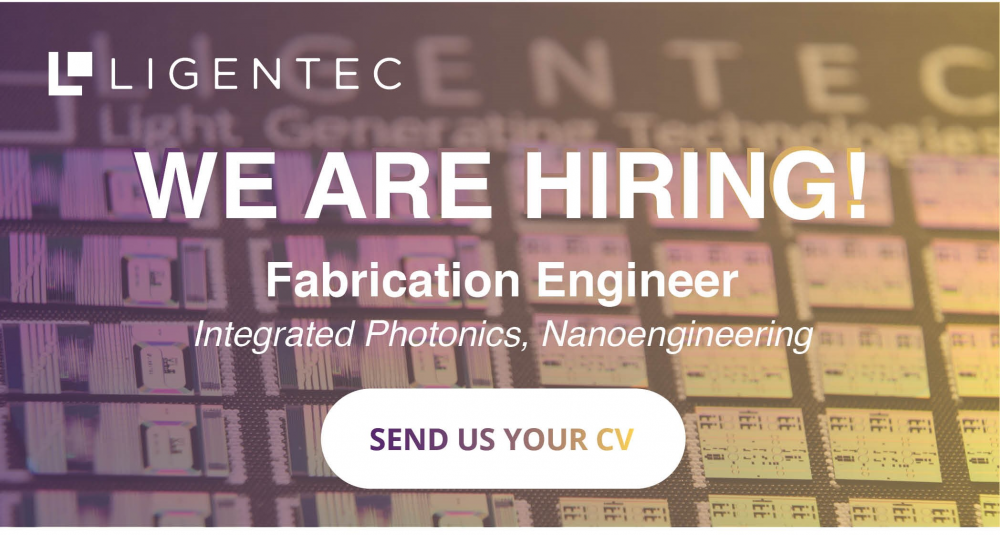 LIGENTEC is hiring!
LIGENTEC is currently looking for the next Fabrication Engineer to join their team! Stay tuned for more openings to come through their LinkedIn page.
They also invite you to check regularly their careers page.
Read More
applied nanotools offerings
APPLIED NANOTOOLS INC. process offering and upcoming MPWs are ready to be accessed by the ePIXfab community.

Read More
Minimising optical losses talk
Watch again LIGENTEC's talk during Angeltech virtual event III "Low loss PICs that make an impact". Minimising optical losses in a PIC is a key for almost all applications. 
Read More
ePIXfab coordinator
Ghent University
Technology Park 15 Zwijnaarde, 9052 Ghent, Belgium
email: info@epixfab.eu
Newsletter editor team
Tasfia Kabir (asst. editor)
Mircea Balauroiu (asst. ed)
Aarhus University, DK
Martijn Heck (editor), TU/e
email: m.heck@tue.nl
© 2021 ePIXfab-EUROPEAN SILICON PHOTONICS ALLIANCE|
Unsubscribe