Whats happening at ECOC?
Following significant investments in fundamental research over the past twenty years, photonic integration is now moving into commercial opportunities across a wide range of markets. However, significant manufacturing challenges remain, to ensure that integrated photonic devices can be produced at affordable prices and in high volumes. The symposium is especially suited to those interested in providing Photonic Integrated Circuit manufacturing services and to the users of these services.
Dates: 22 September, 2019, Sunday
Venue: Minerva Room, Royal Dublin Showground (RDS), Merrion Road, Dublin
READ MORE and register
10th European Photonic Integration Forum
European Photonic Integration Forum (EPIF) is an embodiment of the most important European stakeholders operating in various segments of the European photonic integration ecosystem, jointly organized by ePIXfab and JePPIX. This year EPIF will take place at ECOC. 

Dates: September 24, 2019 from 6 pm to 8pm
Venue: Room Merrion, Royal Dublin Showground (RDS), Merrion Road, Dublin



READ MORE



Hackathon for lab automation and PIC design using Python programming language will be organized during the European Conference on Optical Communication (ECOC – 2019). Nazca-Design presented by Bright Photonics is once again a part of Hackathon. This year the Nazca team will show new GDS layout features focused on path tracing to identify circuit integrity, both for optical and electrical interconnects, as well as enhanced fab/pdk building capabilities.
Hackathon is scheduled for Tuesday the 24th from 16:30 to 18:00 in the Hibernia Rooms in the Intercontinental Hotel.

Read More
Events and workshops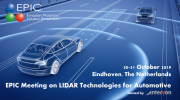 EPIC Meeting on LIDAR Technologies for Automotive
30-31 October, 2019

This meeting will bring together the full supply chain ecosystem and discuss the unmet needs from TIER1 suppliers and OEMs, and discuss the need for new photonics developments, such as wafer-level and freeform optics, high power laser diodes, integrated photonics, and assembly processes. The vision of the automotive industry is to place LIDARs in headlights and taillights, bumpers, roof, and other places in the car, at low cost, high durability, low maintenance, and high stability.
Read More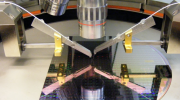 Crash Course on Silicon Nitride Integrated Photonics
14th November 2019

Basics concepts of Silicon Nitride (SiN) integrated photonics;

Potential of SiN PIC technologies (life science and other markets);
Supply chain: design, manufacturing & packaging;
Examples and use cases form different markets.
The event is held at Novotel Hotel, Brussels Airport
Read More
CONFERENCES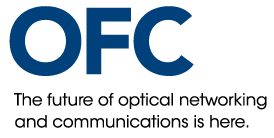 OFC 
8 – 12 March 2020

Now open for submissions, deadline 22nd of October.
Read More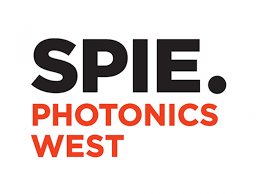 SPIE Photonics West
1 - 6 February 2020
Deadline for abstracts has passed, but general registration opens October 2019
Read More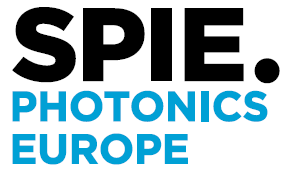 SPIE Photonics Europe
29 March - 2 April 2020
Abstracts due September 25th
Read More
CALL FOR PAPERS
The IEEE Journal of Selected Topics in Quantum Electronics (JSTQE) invites manuscript submissions in the area of Programmable Photonics (PP) featuring state-of-the-art reconfigurable optical devices.  
Read More
Industry News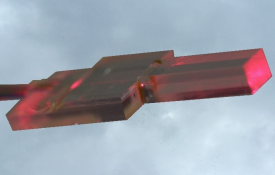 PHIX Photonics Assembly and TEEM Photonics join forces
The aim of the collaboration is to scale up Spot Size Converter assembly manufacturing. Beyond the standard offering of standalone 1, 4, 8 and 16 channel Spot Size Converting fiber arrays (SSC-FA), PHIX offers to attach these SSC-FAs as part of their Characterization Package Standard (CPS) prototyping platform tailored for MPW runs.
The new products are launched as of ECOC 2019 in Dublin. Visit the PHIX booth #507 for more information.
Read More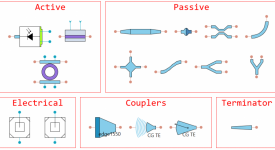 Integrated operation of VPI photonics and Mentor toolsets
VPIphotonics released the new VPItoolkit PDK GPIC providing integrated operation of VPIphotonics Design Suite and Tanner L-Edit Photonics by Mentor to support the design of integrated photonics based on the fully-interoperable Generic Photonics PDK, referred to as the "GPIC" PDK.
The VPItoolkit PDK GPIC is readily available for customers and will be demonstrated by VPIphotonics at ECOC 2019, booth 54.
Read More
Research Highlights
SPICE – Developing Future Memory using a Silicon Photonics Platform
The
SPICE project
works towards developing an integrated platform to enable all-optical writing of magnetic memory cells. One essential aspect of the project is the energy efficient distribution and delivery of optical pulses to the magnetic memory. The team will present optimized photonic switches with large optical bandwidth and minimized energy consumption per switching operation at ECOC. A
recent JSTQE publications
describes the results for using focusing grating couplers as photonic layer couplers for this photonic-spintronic integration approach.
Read More
Silicon photonics quantum simulator
SiPhotonIC technology designed and fabricated a silicon quantum photonic integrated circuit on our ultra-low loss silicon photonics platform, able to on-chip generate and sample quantum state of light, paving the way towards a future efficient quantum simulator, which has been published in July in Nature Physics.
Read More





ePIXfab coordinator
Ghent University
Technology Park 15 Zwijnaarde, 9052 Ghent, Belgium
email: info@epixfab.eu

Newsletter editor
Martijn Heck (editor)


Hanna Becker (ass. editor)

Peter Tønning (ass. editor)


Aarhus University
Denmark
email: mheck@eng.au.dk







© 2019 ePIXfab-EUROPEAN SILICON PHOTONICS ALLIANCE|
Unsubscribe