Welcome to ePIXfab!
ePIXfab is a not-for-profit open alliance of academic and industrial organizations with a mission to promote silicon photonics science, technology and applications. Click HERE for more information about ePIXfab's mission and activities.

ligentic partners with x-fab
LIGENTEC now takes volume production requests for low-loss silicon nitride PICs, based on 200 mm wafers, thanks to their new strategic partnership with X-FAB. Let's PIC it! .
Read More
imb-cnm and vlc announce multi project wafer 
The INB-CNM and VLC Photonics announce the schedule of their next Multi Project Wafer run for all ePIXfab members. Important dates for this MPW run are: inscription deadline on 17/12/21, mask tape-out on 14/12/21 and expected delivery on 15/04/22. 
Read More
Luceda Photonics opens Chinese subsidiary
Luceda Photonics launches their subsidiary office Luceda (Shanghai) Software and Technology Co., Ltd, in Shanghai, China, after more than 4 years' experience in the Chinese market. The Chinese region is the second most important market within Luceda's portfolio.
Read More
VPI photonics Enhances its Support of Silicon Photonics
The latest update of VPIphotonics Design Suite v11.2 significantly enhances its support of silicon photonics by providing new bidirectional time-domain physical models of (i) carrier depletion based silicon micro-ring modulators (MRM) and (ii) Kerr/TPA nonlinear dispersive optical waveguides which can be used for simulations of frequency combs in micro-ring resonators.   
Read More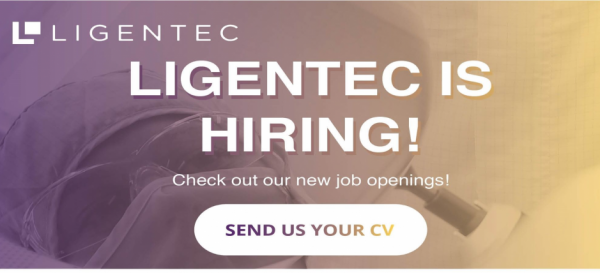 LIGENTEC is looking for their next team members for several roles. The job descriptions can be found here. More openings will be posted on the linkedin page. 
Read More
ePIXfab coordinator
Ghent University
Technology Park 15 Zwijnaarde, 9052 Ghent, Belgium
email: info@epixfab.eu
Newsletter editor team
Tasfia Kabir (asst. editor)
Martijn Heck (editor), TU/e
email: m.heck@tue.nl
© 2021 ePIXfab-EUROPEAN SILICON PHOTONICS ALLIANCE|
Unsubscribe