Two silicon photonics startups for AI raise $21M
The technology presented in an 
MIT research paper
inspired two of the lead authors, Nicholas Harris and Yichen Shen, to start their own separate spin-off companies, working on artificial intelligence (AI) hardware. They aim to accelerate AI, using the silicon photonics matrix multiplier demonstrated in their 
Nature
paper "Deep learning with coherent nanophotonic circuits". Both companies recently announced that they were able to raise over $10M in seed round financing. This race to commercialize AI technology is interesting as Lightelligence is backed by Chinese tech giant Baidu and Lightmatter by Boston investors.

Read More
UPcoming Events
Silicon Photonics Summer School
After two successful editions, with participants from across the globe, ePIXfab organizes the 3rd edition of its Silicon Photonics Summer School. The summer school is designed to equally benefit the beginners and experts in the field of silicon photonics. The latest speaker list can be found online. The summer school runs from 11th to 15th June 2018.

Read More
Silicon Photonics Design Course
The Specialist Course on Silicon Photonics Design offers a focused, hands-on design course. It is targeted at researchers and engineers with an already fundamental understanding of photonic integrated circuits. It will be right after the summer school from 18th to 22nd June 2018 at Ghent University (Belgium).

Read More
PIC AWARD WINNERS 2018
PIC international magazine announced the winners of the 2nd PIC AWARDS program and four of our members were recognized for their excellence, innovation and success in advancing photonic integration. We congratulate all the winners of the PIC awards 2018, especially the ePIXfab founder Roel Baets on the lifetime PIC achievement award, as well as BRIGHT Photonics, LioniX International and LiGenTec SA who were celebrated as leading lights in the industry in the company awards category.

Read More

Lifetime PIC achievement
Professor ROEL BAETS

PIC HERO
BRIGHT Photonics & NAZCA

Advances in PIC Manufacturing
LioniX International

PIC Platforms
Ligentec
open source PIC layout tool: NAZCA
Bright Photonics, with other PIC design experts, released Nazca Design as an open source PIC layout tool. Nazca is written in Python-3 and suitable for beginner and professional designers alike, due to clear design concepts. Nazca combines extended design experience with the latest developments in software and raises the bar for PIC design tooling in many ways.

Read More
LioniX International adds tunable laser building block to its MPW service
LioniX International has extended its MPW services with a tunable laser building block. The building block provides the user with a narrow linewidth source, based on the hydrid InP/TriPleX assembly method. As with all other building blocks offered in the LioniX PDK, it allows the user to easily connect items and create a customized, or application specific, design. The new tunable laser building block gives the MPW user access to the low-loss waveguide platform TriPleX™. Moreover, the unique hybrid assembly method of attaching InP gain sections to otherwise passive PICs is now easily available for designers using the PDK.

Read More
VLC Photonics report on Soi Foundries
The use of Silicon-on-Insulator is steadily growing as a material substrate for photonic integrated circuits. However, it can be challenging for developers to find out which foundry is best suited to fulfill their requirements, not only in terms of technical performance or platform maturity, but also availability of the proper design support, fabrication timings or volumes. Backed up by major manufacturing providers on Silicon Photonics, VLC Photonics is now releasing a report to provide detailed infor-mation to facilitate the long term planning and decision making, when developing silicon photonic circuits.

Contact VLC at info@vlcphotonics.com for more information.

Read More
Innovation hub secures €10M from EU's H2020 programme
The 'one-stop-shop' for photonics innovation support, ACTPHAST 4.0, centrally coordinated by the Vrije Universiteit Brussel (University of Brussels), has secured €10 million to help drive the digitization of European industry following the success of its predecessor ACTPHAST. ACTPHAST 4.0 is an incubator for rapid prototyping of an already developed photonics-based product concept that offers parallel progression of financing and business go-to-market planning, set to create 750 new hi-tech jobs over the next 4 years.

Read More
Phoenix SoFtware is now part of Synopsys

Synopsys
, a leading developer of optical and electronic design automation and analysis software, has acquired the supplier of photonic chip design solutions
PhoeniX Software
.
Synopsis expands its photonic design solution and combines leading electronic design automation with photonic IC design automation solutions to provide designers with a scalable and complete flow from a single provider, with a single support channel.

Read More
Conferences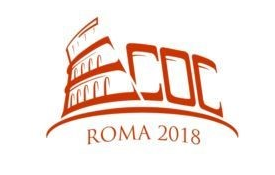 ECOC
The European Conference on Optical Communication is this year held in Rome, Italy September 23.-27.
Paper submission deadline is extended to April 23
, and May 16 for demo session papers. At ECOC the latest progress in optical communication technologies will be reported in selected papers, demo session, keynotes, workshops and special symposia. Parallel to the scientific conference, the ECOC exhibition covers a wide range of optical communication products and services.

Read More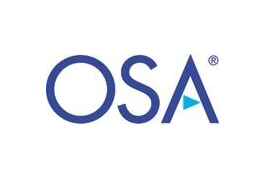 OSA Advanced Photonics
The OSA Advanced Photonics congress is this year in
Zurich, Switzerland July 2.-5
. The session Integrated Photonics Research (IPR) brings together experts from both academia and industry for an open discussion of cutting-edge research, trends and problems. Sessions will cover the emerging topics in nano-photonics, new materials for photonics, epsilon-near-zero materials, integrated photonics for high precision applications, such as frequency combs and electro-optic oscillators. Panel and open discussion sessions will be included to facilitate a forum for free exchange of ideas and related discussion.

Read More
Research Highlights

Leti Integrates Hybrid III-V Silicon Lasers On 200mm Wafers Using Standard CMOS Process
Leti, a research institute of CEA Tech, has announced the successful integration of hybrid III-V silicon DFB lasers on 200mm wafers using a standard CMOS process flow with a modular approach. Devices with SMSR up to 50 dB and a maximum output power of 4 mW coupled in the waveguide have been measured. The integration of a light source on a mature silicon-photonic platform tackles one of the main limitations of silicon photonics.

Read More

Electrically Tunable Optical Nonlinearities in Graphene-Covered SiN Waveguides Characterized by Four-Wave Mixing
Koen Alexander et al. were able to experimentally demonstrate the electrically tunable optical nonlinearities of graphene. By observing degenerate four-wave mixing on a silicon nitride waveguide, covered with graphene, they observed strong dependencies of the conversion efficiency on the signal-pump detuning and Fermi energy. This could pave the way towards tunable nonlinear optics using graphene.

Read More

Novel High-Speed Electro-Optic Modulator for Silicon Photonics Platforms
The
IHP
together with
IBM Zurich
demonstrated a high-speed modulator based on the linear electro-optic (Pockels) effect. The modulator was integrated at the backend of the silicon photonics foundry technology of IHP and provides pure phase modulation at high speed, which is a novelty on the silicon photonics platform.

Read More
Conference Calendar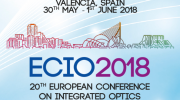 ECIO
ECIO celebrates its 20th anniversary in 2018 from 30th of May to 1st of June 2018 in Valencia, Spain. The conference offers a broad scope from products to cutting edge research, all within the field of Integrated Photonics. Topics covered include waveguide technology and platforms, devices and materials, integrated circuits and applications of PICs.

Read More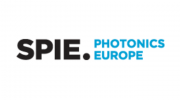 SPIE
From 22nd to 26th of April 2018 in Strasbourg, France, Photonics Europe will introduce a specialized session on silicon photonics. Labelled a cross-disciplinary optics and photonics event, Photonics Europe offers exhibitions from both academia and industry as well as workshops, presentations and student challenges.

Read More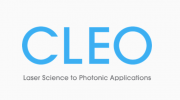 CLEO
CLEO is one of the biggest events on the calendar for the opto-electronic community from 13th to 18th of May 2018 in San Jose, California. It ranges from basic research to industrial products in three core sessions: fundamental science, science & innovations and applications and technology.

Read More

ePIXfab coordinatorGhent University
Technology Park 15 Zwijnaarde, 9052 Ghent, Belgium
email: info@epixfab.eu

Newsletter editorMartijn Heck (editor)
Hanna Becker (ass. editor)
Peter Tønning (ass. editor)
Aarhus University
Denmark
email: mheck@eng.au.dk

© 2018 ePIXfab-EUROPEAN SILICON PHOTONICS ALLIANCE|

Unsubscribe