Upcoming Events

5th ePIXfab Silicon Photonics Summer School
Combining everything from basics of silicon photonics to its applications, this school provides an excellent opportunity to engage and interact with the top-notch experts in the field. Industrial and academic speakers will show the latest research results highlighting where silicon photonics can be deployed and give tutorials on hot topics and emerging developments.
Dates: 15-19 June 2020
Venue: iGent Tower of Ghent University (Belgium)
READ MORE
ePIXfab Upcoming Trainings
ePIXfab is offering various training courses this year in collaboration with CUMEC (May '20), ECIO (June '20) and ECOC (Sept. '20). ePIXfab is also supporting the 4th edition of the Silicon Photonics Design Course from 8th to 12th June in Ghent University (Ghent, Belgium). Stay tuned for more information.
READ MORE
Photonics West
1-6 February 2020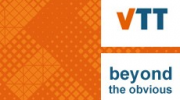 VTT
booth #5279

VTT is a research and development partner as part of Finland's innovation system. VTT will be present at SPIE Photonics West at the Photonics Finland pavilion. Visit booth #5279 or book a
meeting
. There will also be five presentations involving VTT's 3-µm SOI platform.
Read More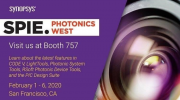 SynopsYs
Booth #757

SYNOPSYS, Inc. will be present at SPIE Photonics West, booth #757. Visit to learn about complete optical and photonic software solutions. They will also offer workshops and technical presentations that focus on the latest developments in photonic technologies
Read More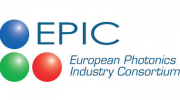 EPIC + Photonic PIlot Lines Booth #5280

EPIC comprises an industry association that promotes the field of photonics in Europe. They will be present at SPIE Photonics West, booth #5280 and host a number of events, including networking events and a Pilot Lines Breakfast on Feb. 4.
Read More
Industry News

New Application Note: PIC Design Suite for Transparent Components
Synopsys Photonic Solutions presents a new application note on using our PIC Design Suite for transparent components. When designing photonic circuits, you may not always know which technology will be used to fabricate the circuit. It is useful to create a single circuit design that is compatible with multiple foundries to compare performance and costs in different technologies. Synopsys can help you do this with a unique, technology-agnostic library: px-elements.
READ MORE
UPV launches a new spinoff company on Programmable Integrated Photonics
In December 2019, the new spinoff company iPronics, Programmable Photonics, was launched out of Universitat Politècnica de Valencia. iPronics' mission is to develop the innovative concept of general-purpose integrated programmable photonic systems. In particular its central activity is focused towards Field Programmable Photonic Gate Arrays (FPPGAs) for applications ranging from telecommunication to quantum information systems. iPronics will develop both hardware and software supporting the FPPGA concept.
READ MORE
LIGENTEC delivers next-generation heater module for its All-Nitride process with Lumerical's DEVICE Suite
LIGENTEC's advanced heater module provides increased thermo-optical tuning and improved stability for tunable ring resonators and Mach-Zehnder Interferometers (MZI). The newly available heater module is optimized for LIGENTEC's all-nitride AN800 process with waveguides that offer low bending radii (< 0.005 dB for 10 turns of 50-µm radius), low coupling losses (< 1 dB/facet), low propagation losses (< 0.1 dB/cm) and high power handling (up to 10 W tested).

READ MORE
CORNERSTONE secures funding to develop 6 new silicon based PIC platforms
Researchers at the Universities of Southampton and Glasgow have won £1.5M in funding from the UK Engineering and Physical Sciences Research Centre (EPSRC) to expand the capabilities offered by the CORNERSTONE service. In CORNERSTONE 2, the team will develop 6 new silicon based technology platforms for researchers to design their photonic integrated circuits. The platforms extend the supported wavelength range into both the visible wavelengths and mid-infrared wavelengths, enabling a plethora of applications including LIDAR, lab-on-a-chip sensing and more.
READ MORE
European Conf. on Integrated Optics
The 22nd edition will take place in Paris, focusing on leading edge research on integrated optics, opto-electronics and nano-photonics. Experts from academia and industry show their latest technical results, products and services.
SUBMISSION DEADLINE: February 7, 2020
Read More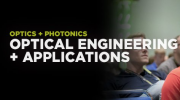 SPIE optics + photonics
This conference covers a broad range of topics organized in 35 conferences featuring the latest developments in optical design, optical alignment, testing, and fabrication, photonic devices, and signal processing.
SUBMISSION DEADLINE:
February 12, 2020
Read More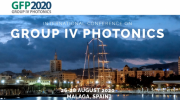 Group IV Photonics Conference
August 26 - 28, 2020
GFP 2020, now in its 17th year, delivers insights on current and future innovations in Group IV element-based photonic materials and devices, including silicon photonics, as well as other integration and fabrication technologies.

SUBMISSION DEADLINE:
April 5, 2020
Read More
Starting H2020 Project
MedPhab

-
Photonics Solutions at Pilot Scale for Accelerated Medical Device Development
MedPhab is Europe's first Pilot Line dedicated to manufacturing, testing, validation and upscaling of new photonics technologies for medical diagnostics, enabling accelerated product launch with reduced R&D costs. MedPhab's purpose is to bring the high-quality infrastructure and extensive know-how within easy reach of the SMEs and other European Industry.
Read More
TERAWAY
– to develop disruptive generation of photonics-enabled THz receivers for 5G
TERAWAY is a H2020 5GPPP Phase III project aiming to develop a disruptive generation of photonics-enabled THz transceivers for high-capacity BH and FH links in 5G networks. TERAWAY will develop a common technology base for the generation, emission and detection of wireless signals with selectable symbol rate and bandwidth up to 25.92 GHz within an ultra-wide range of carrier frequencies.
READ MORE
POETICS
– novel Terabit optical engines and optical switching circuits
Enabling Terabit capacity optical interconnects requires a paradigm shift in the packaging approach. POETICS is a research proposal that targets the development of novel Terabit optical engines and optical switching circuits and to co-package them with digital switching chips to realize Multi-Chip Modules (MCM) with Tb/s capacities, and very high energy efficiency that fit into the roadmap of vendors.
READ MORE
TeraSlice
– Terahertz Analogue-to-Digital Conversion Using Photonic Chips
LIGENTEC proudly announces that they were selected for the EC's FET-OPEN funding line of the TeraSlice project, which is part of the EU's Horizon 2020 research and innovation initiative consisting on Terahertz Analogue-to-Digital Conversion using photonic chipscale soliton frequency combs and massively parallel spectrally sliced detection.
READ MORE
Research Highlights
Visible blue-to-red 10  GHz frequency comb via on-chip triple-sum-frequency generation
CSEM Neuchâtel used LIGENTEC's chip to generate a broadband supercontinuum that ranges from below 400 nm up to the near infrared, important for astronomical spectrograph calibration, as well as referencing of CW lasers. The researchers generated a broadband visible blue-to-red, 10-GHz repetition rate frequency comb by combining spectral broadening and triple-sum-frequency generation in an on-chip silicon nitride waveguide.

Read More
CALL FOR PAPERS - JSTQE Special Issues
The IEEE Journal of Selected Topics in Quantum Electronics (JSTQE) invites manuscript submissions on Photonic Antennas - submission deadline: April 1, 2020 and on Optical Signal Processing - submission deadline: June 1, 2020.

Read More





ePIXfab coordinator
Ghent University
Technology Park 15 Zwijnaarde, 9052 Ghent, Belgium
email: info@epixfab.eu

Newsletter editor
Martijn Heck (editor)


Hanna Becker (ass. editor)

Mircea Balauroiu (ass. editor)


Aarhus University
Denmark
email: mheck@eng.au.dk







© 2020 ePIXfab-EUROPEAN SILICON PHOTONICS ALLIANCE|
Unsubscribe