ePIXfab Summer School in Pisa
ePIXfab's 4th edition of the silicon photonics summer school is coming to Scuola Superiore Sant'Anna (Pisa, Italy) from July 1 - July 5, 2019.
This edition of the summer school is made for participants to learn all the way from the basics of silicon photonics to its applications. The school provides an excellent opportunity to engage and interact with the top-notch experts in this field. Industrial and academic speakers will show the latest research results for various applications of silicon photonics and give tutorials on hot topics and emerging developments. The summer school has one poster session for participants.
Read More
ePIXfab is offering hands-on design courses on Lumerical, VPI Photonics, Luceda IPKISS and Synopsys a day before ECIO
Co-located with ECIO 2019, ePIXfab - the European Silicon Photonics Alliance - will organize 4-hour hands-on design courses, provided by software companies. The training provided will take place on Tuesday April 23 (one day prior to ECIO 2019) from 13h00 to 18h00 and/or on Friday from 15h00 to 20h00.
Read More
SYNOPSIS PIC TRAING from March 19 - March 22, 2019
Synopsys presents a four-day training on photonic design for photonic integrated circuits (PICs). The training is aimed at application and R&D engineers as well as managers interested in understanding the development of PICs and the role of software automation in their design, simulation, and fabrication procedures. The Annual Synopsys Training will take place the week before the PIC International conference at the conference venue.
Read More
3rd Silicon Photonics Design Course from June 17 - June 21, 2019
The Silicon Photonics Design Course offers five days of hands-on design labs. The focus lies on gaining a fundamental understanding of silicon photonics design and on the process to translate a photonic circuit idea into a working chip. The participants get the opportunity learn about circuits, components, simulation, layout and get to actually tape-out a design that will be fabricated and characterized. More information will be online on the ePIXfab website soon.

Read More
CONFERENCES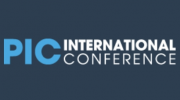 PIC international
March 26- 27, 2019

The 4th PIC International conference aims to strengthen the relationships between the makers and the users of integrated circuits. Attendees to the conference will hear from industry-leading insiders delivering more than 30 presentations spanning five sectors. Make sure to cast your vote for the 3rd
PIC Awards programme
online to recognize and highlight key industry achievements.
Read More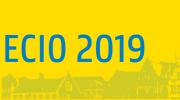 ECIO
April 24 - 26, 2019

This 21st edition of the ECIO covers waveguide technology and platforms, devices and materials, integrated circuits and applications of PICs, as well as novel concepts on materials with unique properties. Recent advances in photonic integration technologies, such as silicon photonics and III-V optoelectronics, are among the main features of the conference. Early registration is now open until March 29.

Read More
CLEO Europe
June 23 - 27, 2019

Consisting of the Conference on Lasers and Electro-Optics/ Europe (CLEO) and the European Quantum Electronics Conference (EQEC), this event will give a special joint symposium celebrating the 50th anniversary of Integrated Photonics. Furthermore, the conference will feature short courses, over 50 invited talks and an award session presenting the winners of the EPS-QEOD, OSA Prizes and Awards.
Read More
CONFERENCES - approaching submission deadlines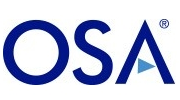 OSA IPR

July 29 - Aug. 1, 2019

Deadline for submissions 27th of March, 2019.

OSA Integrated Photonics Research Silicon, and Nano-Photonics is a part of the bigger OSA Advanced Photonics Congress. The event features five topical meetings ranging from basic research to much more mature and applied topics.
Read More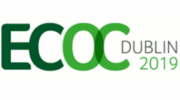 ECOC
SEPT 22 - 26, 2019

Deadline for submissions 15th of April, 2019.
The European Conference on Optical Communication offers a wide range of talks around photonics for communication applications. Session 2 focuses entirely on integrated photonics and covers topics ranging from material research and novel platforms to packaging and testing of PICs.
Read More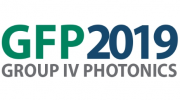 Group IV Photonics

August 28 - 30, 2019

Deadline for submissions 8th of April, 2019.
The Group IV Photonics Conference (GFP 2019) is now in its 16th edition. Delivering insights on current and future innovations in Group IV element-based photonic materials and devices, including silicon photonics, as well as other integration and fabrication technologies.
Read More
CALL FOR PAPERS
JSTQE Special Issue on Silicon Photonics
The IEEE Journal of Selected Topics in Quantum Electronics (JSTQE) invites manuscript submissions in the area of Silicon Photonics. The purpose of this special issue of JSTQE is to highlight the recent progress of silicon photonics, covering topics from active and passive devices to circuits for information processing, quantum optics and microwave photonics.
Submission deadline is June 1st, 2020.
Read More
Industry News
VPIphotonics partners with Mentor
VPIphotonics partners with Mentor to deliver effective solutions for the layout-driven design of photonic integrated circuits. Mentor's tool Tanner L-Edit Photonics provides designers with a full-featured layout editor supporting manual layout of integrated photonic designs. The link to VPIphotonics Design Suite enables an automated conversion of a layout created in Tanner L-Edit into the schematic in VPIphotonics Design for subsequent benchmarking in photonics test beds and/or system applications, leveraging the advanced simulation capabilities of VPIcomponentMaker Photonic Circuits and VPItransmissionMaker Optical Systems.
Read More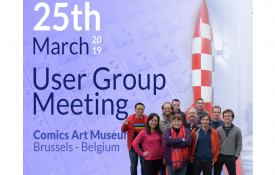 Luceda User Group Meeting 2019 - The Power of IPKISS
Luceda is approaching its 5th birthday. As IPKISS is becoming a tool that is widely used in industry and academia, the time is right to have our first User Group Meeting. Meet leading speakers from industry & academia on hot topics such as PDK building, yield optimization, sensing, data- & telecom, reconfigurable PICs, quantum computing and web based training & teaching. The event will take place on March 25th 2019 in the Comics Art Museum in Brussels, Belgium, which hosts important collections from Belgian artists such as Hergé (Tintin), Peyo (The Smurfs) and many more. Learn more and register online.
Read More
Research Highlights
Proceedings of the IEEE: Special Issue on Silicon Photonics
This special issue on Silicon Photonics presents a compact overview of the history of silicon photonics and key devices and then takes us to recent progresses in the field and reviews of, among others, modulators, 2-D photonic crystals and nonlinear optics in silicon photonics. ePIXfab members contributed to an article discussing status and initiatives in the ecosystem and evolution of open-access silicon electronics foundries.
Read More





ePIXfab coordinator
Ghent University
Technology Park 15 Zwijnaarde, 9052 Ghent, Belgium
email: info@epixfab.eu

Newsletter editor
Martijn Heck (editor)


Hanna Becker (ass. editor)

Peter Tønning (ass. editor)


Aarhus University
Denmark
email: mheck@eng.au.dk







© 2019 ePIXfab-EUROPEAN SILICON PHOTONICS ALLIANCE|
Unsubscribe