ePIXfab at ECOC 2018

Visit ePIXfab at ECOC 2018 – ePIXfab is a bronze sponsor of ECOC 2018 and will have a point-of-contact in Hall 10 of ECOC conference
CALL FOR PAPERS

JSTQE Special Issue on Foundry-Enabled Photonic Integrated Circuits
The IEEE Journal of Selected Topics in Quantum Electronics (JSTQE) invites manuscript submissions in the area of Foundry-Enabled Photonic Integrated Circuits. The purpose of this issue of JSTQE is to highlight the recent progress and trends in foundries and associated technologies to develop volume manufacturing of photonic integrated circuits.
Submission deadline is December 1st, 2018.

Read More
Industry News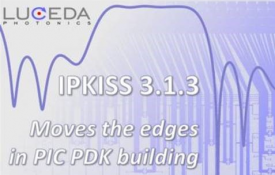 The new IPKISS 3.1.3 release moves the edges in PIC PDK building
The IPKISS PDK combines circuit level design, simulation and layout in one single quality-controlled PDK. Mature organizations can now take a big leap forward and create a design flow that is more reliable and scalable and that will enable them to consolidate their knowledge in a fast-moving industry. As a model builder you are now assured that layout, circuit and physical simulation models are completely integrated.

Read More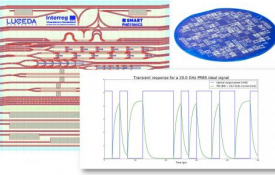 SMART Photonics and Luceda Photonics release PDK for The IPKISS integrated design flow
The new IPKISS PDK is useable from IPKISS.flow and IPKISS.eda and integrated in the Mentor / Tanner flow. This means no more hassle of having to combine PDKs from different vendors. SMART Photonics is the world's first pure-play foundry for Indium Phosphide photonics, which often provides the best choice in many applications ranging from next generation data-centers to a variety of sensing applications.

Read More

Magic Micro acquires majority share in LioniX International
Magic Micro, a Kosdaq-listed South Korean electronic component company, has acquired a majority share of 75% in LioniX International. This acquisition between two complementary companies strengthens the position of both and clearly shows the Photonic Integrated Circuit (PIC) based ecosystem is further maturing.

Read More
Research Projects

New EU H2020 R&D Project integrating QD-based InP on SiN Platform
Launched on January 1st,
MOICANA
aims to contribute to making photonic integrated transmitters cheaper and more power efficient. The consortium of 8 partners and coordinated by Aristotle University of Thessaloniki (AUTH), Greece, intends to monolithically integrate InP QD laser structures on a passive SiN waveguide platform to demonstrate new high-performance cooler-less transmitter modules for a broad range of applications.

Read More

National Silicon Photonics Project Starts in Finland
"Ramping up silicon photonics business in Finland (RAPSI)" is the name of a 2-year project that started in June to develop and commercialize silicon photonics. The consortium is built around
VTT
's Thick-SOI platform, where Tampere University of Technology adds III-V light sources. Industrial partners are Rockley Photonics, Vaisala, Okmetic, VTT Memsfab, Beneq, TTM Technologies and Noptel.

Read More

H2020 Project InSPECT Successfully Finalized
Last week the H2020 project called InSPECT was successfully finalized by showing several demonstrators. In the project, different spectrometry principles were investigated for spectral tissue sensing. This is used in photonic needles and allows surgeons to understand better where they are inside of the body. LioniX International showed a demonstrator based on TriPleX waveguide technology, covering the range from 400 to 1700nm with a resolution of 6nm.

Read More
UPCOMING Events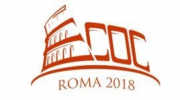 ECOC
ROME 2018
The European Conference on Optical Communication, featuring the latest progress in optical communication technologies, awaits more than 1,000 scientists and researchers from across the world from September 23-27th 2018 in Rome.

Read More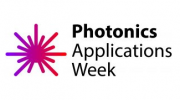 Photonics Application Week
During September 30 – October 5, 2018, the Photonics Applications Week (PHAPPS Week) will take place in Eindhoven, The Netherlands. Solely focused on Applications of Photonics and what it can bring to your industry / business.

Read More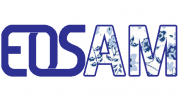 EOS Biennial Meeting 2018
European Optical Society Biennial Meeting (EOSAM) will be held at the Delft University of Technology, October 08 – 12, 2018 where the latest results in optics and photonics research will be presented.

Read More

IEEE Photonics Conference
The IEEE Photonics Conference features technical presentations by scientists and engineers in the research areas of lasers, optoelectronics, optical fiber networks, and applications for photonics. Additionally, the conference stages plenary talks on the industry's most important issues, weekend events aimed at students and young photonics professionals, and a manufacturer's exhibition.

Read More
Research HIGHLIGHTS

Coherent Control of a Plasmonic Nanoantenna Integrated on a Silicon Chip
Towards denser integration of silicon photonic circuits, overcoming the diffraction limit becomes a major roadblock. A team from Nanophotonics Technology Center (NTC) at Universitat Politecnica de Valencia demonstrated absorption and loss manipulation in deeply-subwavelength metal nanostructures supporting plasmonic resonances by controlling the phase difference between two counter-propagating guided waves. This could pave the way towards all-optical coherent processing in silicon chips without nonlinearities.

Read More

Nanophotonic Pockels modulators on a silicon nitride platform
Silicon nitride (SiN) is emerging as a competitive platform for integrated photonics, but still lacks modulators with high bandwidth, good modulation efficiency, low loss, and covering a wide wavelength range. A research team from Gent University was now able to demonstrate the first electro-optic modulators based on ferroelectric lead zirconate titanate (PZT) films on SiN, in both the O-band and C-band. This approach offers a much-anticipated route towards high-performance phase modulators on SiN.

Read More

Programmable silicon chip for quantum information processing
A team of researchers led by the University of Bristol have demonstrated a fully programmable two-qubit quantum processor, enabling universal two-qubit quantum information processing in optics. The quantum processor is fabricated with mature CMOS-compatible processing and comprises more than 200 photonic components. They implement 98 different two-qubit unitary operations and argue that the linear-combination architecture with silicon photonics could foster further use for future photonic quantum processors.

Read More

Hybrid Integration by Photonic Wire Bonding
Researcher from the Karlsruhe Institute of Technology (KIT) were successful in combining conventional lasers on an InP chip with a silicon photonic chip by means of a photonic wire bond, keeping optical losses on a record minimum. The method relies on two-photon lithography to 3-D print the waveguides between the chips. This photonic wire bonding technology is currently being prepared for commercial use by the KIT start-up

Vanguard Photonics
.

Read More
Conferences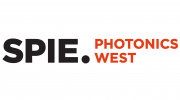 SPIE
Photonics West
The world's largest photonics technologies event, consisting of three conferences and two world-class exhibitions will take place from the 27th of January to 1st of February 2018 in San Fransisco. Abstracts are due July 25th for Photonics West 2019.

Read More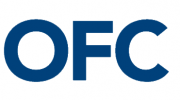 OFC Conference and Exhibition
The largest global conference and exhibition for optical communications and networking professionals will take place in San Diego, CA from March 3-7th, 2019. OFC provides insights on the major trends and technology advances affecting the industry. The call for papers is open, with a submission deadline of 9 October 2018.

Read More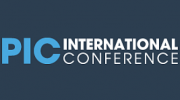 PIC International Conference
The Photonic Integrated Circuits International conference 2019 will host three cutting edge complementary conferences and one dedicated exhibition featuring leading players from across the globe. It will be held from March 26th to 27th in Brussels, Belgium.

Read More

ePIXfab coordinator

Ghent University
Technology Park 15 Zwijnaarde, 9052 Ghent, Belgium
email: info@epixfab.eu


Newsletter editor

Martijn Heck (editor)
Hanna Becker (ass. editor)
Aarhus University
Denmark
email: mheck@eng.au.dk

© 2018 ePIXfab-EUROPEAN SILICON PHOTONICS ALLIANCE|

Unsubscribe