Welcome to ePIXfab!
ePIXfab is a not-for-profit open alliance of academic and industrial organizations with a mission to promote silicon photonics science, technology and applications. Click HERE for more information about ePIXfab's mission and activities.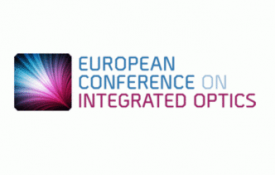 ePIXfab-JePPIX MPW webinar at ECIO 2020
ePIXfab and JePPIX jointly organised an online panel discussion ahead of the 2020 edition of ECIO on the topic: "Will MPW services for integrated photonics grow or decline in the next 10 years?" The recording is available online here.

Read More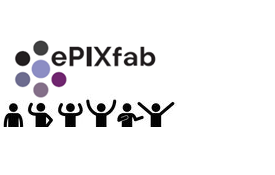 Technologies and Services Portal
Reach out to ePIXfab members and learn about their latest developments by visiting the "Technologies and Services Portal" of ePIXfab website. ePIXfab provides the most complete source of silicon photonics service providers to support, strengthen and connect the Silicon Photonics ecosystem and its users.

Read More
UPCOMING Activities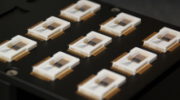 Intensive Short Course on Silicon Nitride PICs
ePIXfab in collaboration with PIX4life is organizing the 2nd edition of an intensive short course on Silicon Nitride Integrated Photonics. This is two-half-day online course will take place on Nov. 12-13, 2020 (9 am to 1 pm CEST).
Read More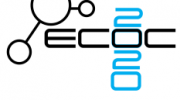 workshop "Fabless start-ups developing PIC-based products"
ePIXfab will organize a workshop on "Fabless start-ups developing PIC-based products: opportunities and challenges" at ECOC 2020 on December 6, 2020.
Read More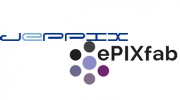 Integration forum
ePIXfab, in collaboration with JePPIX is organizing the 11th European Photonic Integration Forum at the 46th European Conference on Optical Communication in Brussels. ECOC 2020 is still hosted in Belgium, but will be held 100% virtual from December 07-09, 2020.
Read More
Winter School: NMP2021 NEUROMORPHIC PHOTONICS
The international "Optoelectronics and Photonics Winter School" is a biannual event which is traditionally being held in the Trentino Region. This is going to be the 11th edition.
The event aims at introducing students and post-docs with an optics background to the concepts of neuromorphic photonics, focusing on the hot topics that are driving the technological and scientific research in this field. The target audience are PhD students and young researchers, who will have the opportunity to attend lectures given by leading scientists from the neuromorphic photonics community.
Read More
Industry News, Trainings and MPW Updates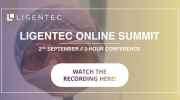 1st LIGENTEC PIC Online Summit
The Online Summit included different talks from professionals and academics related to silicon nitride, nanotechnology, and photonic integration industries. The 3-hour live summit, recommended to everyone interested in the power of silicon nitride's broad applications, and nanotechnology and photonics enthusiasts, was a complete success with a total of 200 participants!
Read More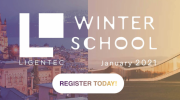 LIGENTEC Winter School
LIGENTEC is offering a Winter School on "Low-loss integrated photonics: Silicon nitride 2.0" in the EPFL Innovation Park in Lausanne on the 27th January 2021. Participants will gain understanding of theory and hands-on experience during the lab visits. Attendance (on-site or online) of the Training School is free of charge, but requires registration - deadline 12th January 2021.
Read More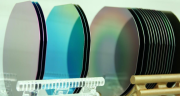 LIGENTEC-New MPW dates for 2020
LIGENTEC is happy to announce that they have included two new additional MPW dates for October 2020. LIGENTEC's silicon nitride technology enables products based on integrated photonics and allows companies and research institutions to fabricate their own designs. Contact them at info@ligentec.com if you are interested!
Read More
CUMEC presents silicon photonics services
CUMEC demonstrates a silicon-based optoelectronic and three-dimensional integrated process platform
On September 9-11, United Microelectronics Center (CUMEC) participated in the 22nd International Optoelectronic Expo (CIOE2020) held in Shenzhen, China. In this exhibition, CUMEC demonstrated a silicon-based optoelectronic and three-dimensional integrated process platform, as well as a silicon photonics packaging and testing platform, and revealed high-speed optical module chips, lidar chips, AI chips and other application solutions.
Read More
ficonTEC and PHIX partner to enable high-volume manufacturing of multi-chip photonic modules
Dutch photonics packaging foundry PHIX BV and German machine manufacturer ficonTEC Service GmbH have combined their expertise in a symbiotic partnership.
While ficonTEC is supplying PHIX with automated machine tools for hybrid chip-to-chip (chiplet) assembly using active alignment, PHIX is offering process development and contract manufacturing to other ficonTEC customers. This easy access to flexible automated photonics assembly services and process knowledge allows for seamless scale-up to high volumes.
Read More
IMB-CNM and VLC Photonics MPW
Cost effective Silicon Nitride integrated photonic technology
The Silicon Nitride technology fabrication process developed in collaboration between IMB-CNM and VLC Photonics, provides a stable and scalable photonics manufacturing platform with a mature process design kit and component libraries. After the success of the previous editions, IMB-CNM and VLC photonics are announcing their 5th Multi Project Wafer (MPW) run for Silicon Nitride photonics technology. 
Read More
Research Highlights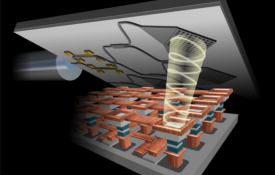 Integration platform for optical switching of magnetic elements 
The SPICE project works towards developing an integrated spintronic-photonic platform to enable novel energy-efficient all-optical memory elements. Recent efforts of the interdisciplinary consortium towards finding switching energy and determining material and system limitations are presented in a recent SPIE Nanoscience + Engineering publication.

Read More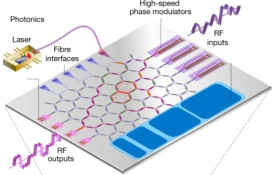 review paper on Programmable Photonic Circuits 
Programmable photonic circuits make it possible to use the chips for a variety of functions, and in different application settings. This recent Nature publication discusses the fundamental principles as well as the new elements needed for these new photonic circuits. The used model similar to FPGAs could accelerate the adoption of photonic chips into new applications.

Read More
ePIXFAB Members REcognized AS 2021 OSA Fellows

118 OSA members, from 24 countries, were awarded the distinction of OSA Fellows for 2021, for their significant contributions to the advancement of optics and photonics through education, research, engineering, business leadership and service.
Dries Van Thourhout
Ghent University - IMEC, Belgium
For outstanding and sustained contributions to research on silicon photonics, particularly the integration of novel active materials through wafer bonding or epitaxy
Read More
Graham Reed
Optoelectronics Research Centre, University of Southampton, UK
"For foundational contributions in the field of silicon photonics, and leadership in innovating and driving the field"
Read More
ePIXfab coordinator
Ghent University
Technology Park 15 Zwijnaarde, 9052 Ghent, Belgium
email: info@epixfab.eu
Newsletter editor
Hanna Becker (editor)
Mircea Balauroiu (as. editor)
Aarhus University
Denmark
email: m.heck@tue.nl
© 2020 ePIXfab-EUROPEAN SILICON PHOTONICS ALLIANCE|
Unsubscribe