Silicon Photonics Community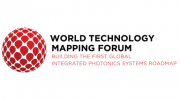 Global PIC roadmap
PhotonDelta and the AIM Photonics Academy organize the 3rd meeting of the World Technology Mapping Forum, i.e., the global PIC roadmap. It will take place in Berlin, Germany, June 12 – Friday June 14, 2019.
Read More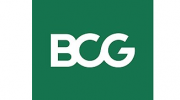 The Dawn of the Deep Tech Ecosystem
The Boston Consulting Group has published a report on the role of so-called deep technologies, and the role eco-systems can and should play here. Photonics is highlighted as an example of such a deep tech.
Read More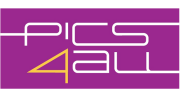 PICs for quantum technology
The EU CSA PICs4All has written an Application Note on the use of PICs in quantum technology. These notes give a high-level insight into the opportunities, and can be downloaded and used by experts and non-experts.
Read More
UPCOMIG TRAINING and WORKSHOPS
The University of Trento is organizing a workshop on "Photonic Reservoir Computing and information processing in complex networks" at the premises of the Bruno Kessler Foundation from December 4-6, 2019 in in Trento (Italy).
The workshop is organized within the ERC
AdG project Backup
and the PRIN project PELM. The aim is to individuate future research directions on photonic implementations of neuromorphic computing using the reservoir computing concept. Physicists, computer scientists, biologists and engineers are invited to form an interdisciplinary, collaborative community around this topic. Attendance is limited and abstract submission and sign-up form will be
online
. Contact chiara.rindone@unitn.it by June 4th for more information.
R
ead More
ePIXfab Silicon Photonics Summer School and Silicon Photonics Design Course
After three impressive schools in Ghent University (Belgium), ePIXfab's 4th edition of the
Silicon Photonics Summer School
is coming to Scuola Superiore Sant'Anna (Pisa, Italy). It will run from July 1-5, 2019 and goes all the way from fundamentals to the latest developments in the science and technology of silicon PIC design, fabrication, assembly and testing.
Read More
Industry News

Dutch alliance in biochip development
Qurin Diagnostics and Lionix International have acquired Surfix as of April 15, 2019. The capabilities of the supplier of custom-made nanocoatings complement the products and services offered by Qurin and LioniX International. The companies are already working together closely on early cancer detection. The acquisition strengthens their relationship and mutual commitment towards bringing this technology to the global biomedical market.
Read More

LIGENTEC Presents SMF-28 SPOT CONVERTER
Fiber to chip coupling is one of the big bottlenecks in PICs. This is why LIGENTEC developed and patented a brand new SMF-28 fiber-PIC coupler "X-Spot". It allows power savings through efficient coupling and significantly decreases packaging cost. Boost your thick-film SiN PIC's performance with <1dB per facet coupling efficiency.
Read More
VPIphotonics, LIGENTEC, and VLC Photonics align workflow for SiN PICs
Designers can now benefit from a workflow that starts from a graphical photonic integrated circuit design and system simulation environment, which seamlessly couples to layout design tools for scripted layout design and DRC capabilities. The new workflow is based on LIGENTEC's and VLC Photonics' verified reference designs, with the simulation software by VPIphotonics using verified measurements of fabricated chips.

Read More
CONFERENCES

Upcoming Deadlines and Past events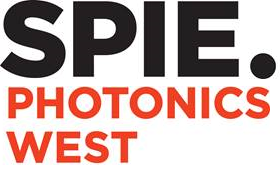 SPIE Photonics West
February 1-6, 2020

Abstracts due 24th of July 2019.
As the world's biggest photonics technology event Photonics West is an opportunity to hear about cutting-edge research, find the latest products and services, and network with thousands of other like-minded individuals. Over 20000 participants make up this huge event, which cover areas such as LASE, BiOS, OPTO and VR/AR, plus the addition of several exhibitions within different topics.
Read More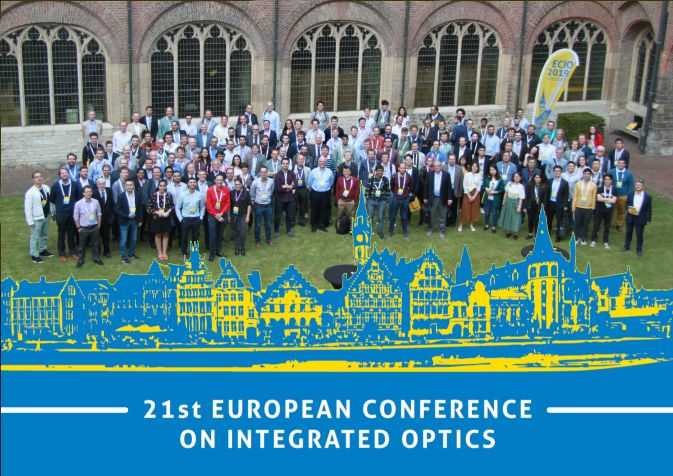 The 21st European Conference on
Integrated Optics
The European Conference on Integrated Optics this year took place in Gent, Belgium. Just before the conference, ePIXfab organized 4 hours hands-on design courses, provided by VPIphotonics, Synopsis, Luceda and Lumerical. The conference was lined with highly interesting invited talks and contributions, highlighting recent advances in photonic integration technologies. The 22nd ECIO will be held in June 2020 in Paris.
Read More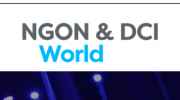 NGON & DCI
Conference

ePIXfab was attending the Next Generation Optical Networking & Data Centre Interconnect conference (NGON & DCI), held from May 21-23 in Nice, introducing ePIXfab and presenting an overview of silicon photonics technology to the optical networking industry. The conference featured expert speakers and exhibitions from major innovation players in the field.
Read More
CONFERENCES
UPcoming Events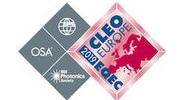 CLEO Europe
June 23-27, in Munich, Germany
Celebrating the 50th anniversary of Integrated Photonics, the conference will feature 12 short courses, over 50 invited talks and an award session presenting the winners of the EPS-QEOD, OSA Prizes and Awards.
Read More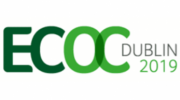 ECOC
September 22-26, in Dublin, Ireland

ECOC offers a wide range of talks centered around photonics for communication applications. Session 2 focuses entirely on integrated photonics and covers topics ranging from novel platforms to packaging and testing of PICs.
Read More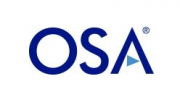 OSA IPR
July 29-August 1 in San Francisco, US

OSA Integrated Photonics Research Silicon, and Nano-Photonics is a part of the bigger OSA Advanced Photonics Congress. The event features five topical meetings ranging from basic research to much more mature and applied topics.
Read More
Research Highlights
Journal of Selected Topics in Quantum Electronics (JSTQE)


Review paper "Open-Access Silicon Photonics Platforms in Europe"
The review paper highlights how open-access silicon photonics-based technologies has played a vital role in unleashing the technology from research laboratories to industry. It provides a review of the open-access silicon and silicon nitride photonic IC technologies offered in Europe and furthermore points out the upcoming features of these platforms and discusses how they address the long-term market needs.
Read More
The 3 µm SOI platforms of VTT and Rockley Photonics
Two papers about the 3 µm SOI platforms of VTT and Rockley Photonics have been accepted for publication in IEEE Journal of Selected Topics in Quantum Electronics (JSTQE) and they have early-access availability from IEEEXplore. Highlights of the papers include polarization independent wavelength multiplexers (1-2 dB loss), 1 dB fiber coupling loss, hybrid III-V lasers with >15 mW output power and high-speed modulators and photodetectors reaching up to 50 Gbps.
Read More
Process variability on photonic integrated circuits
With the increasing complexity of photonic circuits and designers becoming more disconnected from PIC fabrication processes, it becomes more important to take yield predictions and component variability into consideration. This paper presents the evaluation of process variability on PICs and proposes methods to optimize fabrication yield and make circuit performance more reliable.

Read More
PIC Awards 2019
Rewarding excellence, innovation and success - PIC International magazine hosted its 3rd PIC Awards program to recognize and highlight industry achievements in advancing photonic integration. ePIXfab members were well represented - Congratulations to all the award recipients 2019!